why i should be allowed to summnon shiroumasa in fgo na: a presentation
NUMBER 1
MY WALLET IS OPEN PLEASE SHIROU I LOVE YOU
NUMBER 2
no seriously shirou i will go bankrupt for you. i want np5.
IS JUST EMIYA NOT GOOD ENOUGH?
look....i love emiya. i love every shirou!!!! i am deeply abnormal about every possible version of emiya shirou, but type-moon said ohhh we're gonna prey on the nostalgia factor with pseudo-servants, and i was prime shirou fan bait for this shit, okay. i'm sorry. please forgive me for my sins, shirou.
NUMBER 3
i need shiroumasa so that way i can have him next to his sad dad!!! and his other selves. and then i guess he can get in a fight with his other selves (bc no one hates emiya shirou more than emiya shirou) and his sad dad won't care bc he literally is too busy regretting ever being born.
NUMBER 4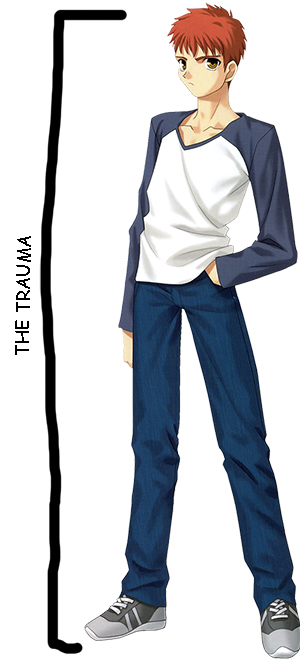 from head to toe, the shirou is composed of TRAUMA. the highest purity of TRAUMA. the anime series are mostly valid for the moments where he looks at other people and has the PTSD EYES. those are very cute moments. the shirou looks like a bland harem visual novel protagonist, but that is merely the shirou attempting to camouflage himself into normal society (and also idiots who have no idea what they're talking about bc wtf srsly shirou has plenty of character???). he is so cute when he experiences the TRAUMA.
THE TRAUMABOND
shirou is also very skilled at attracting mates. he is one of my favorite bicycles for shipping. he goes with everyone, and the TRAUMA is the spice that makes it all the more delicious.
THE IDEAL SHIP, OR: IF NASU ISN'T SAYING SHIKOTO RIGHTS THEN FUCK IF I KNOW
something something spoilers i'm not going to explain the entire plot of fate/grand order to you because i don't even know where to start with lostbelts, especially if you aren't already a nasuverse fan (and are for some reason reading this manifesto???). but shirou (my darling, my beloved, my dear dear boy) is a meatsuit for the crotchety old man spirit of muramasa senji. how shirou he is in his mannerisms doesn't matter because it's another thing that matters.
ENTER: CREEPY PRIEST. kotomine kirei is also a meatsuit for famous russian guy rasputin. they gotta work together bc alien god said so. BUT!!!!! they also have to work with a clown (ashiya douman) and think he's a loser. they like each other better and we get shit like this: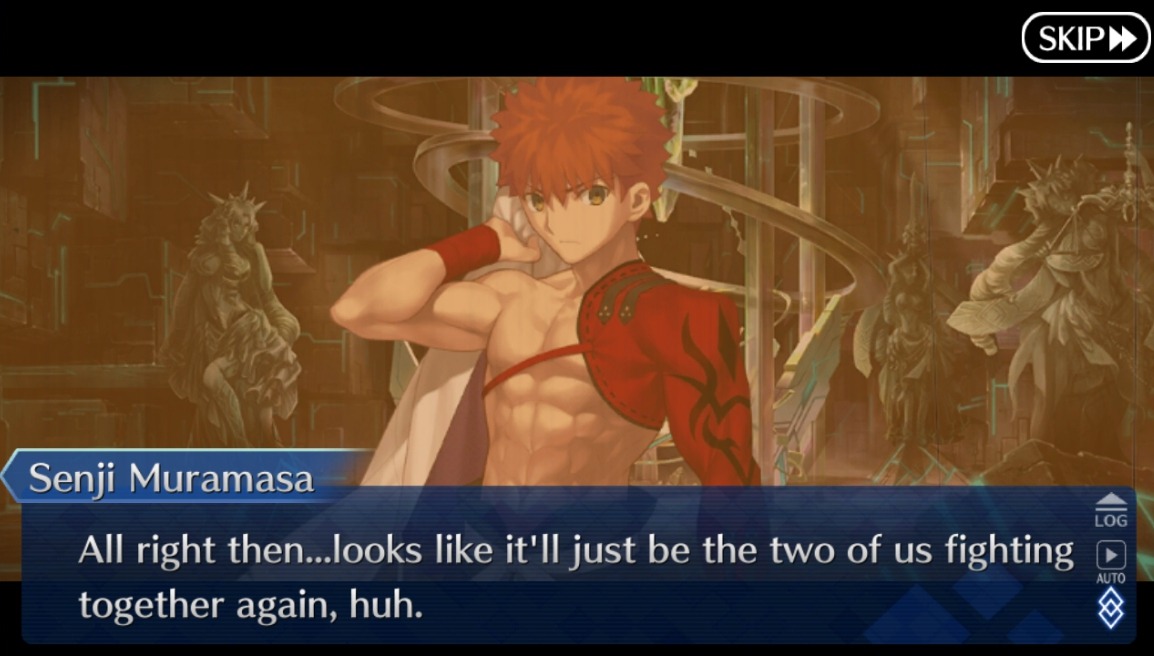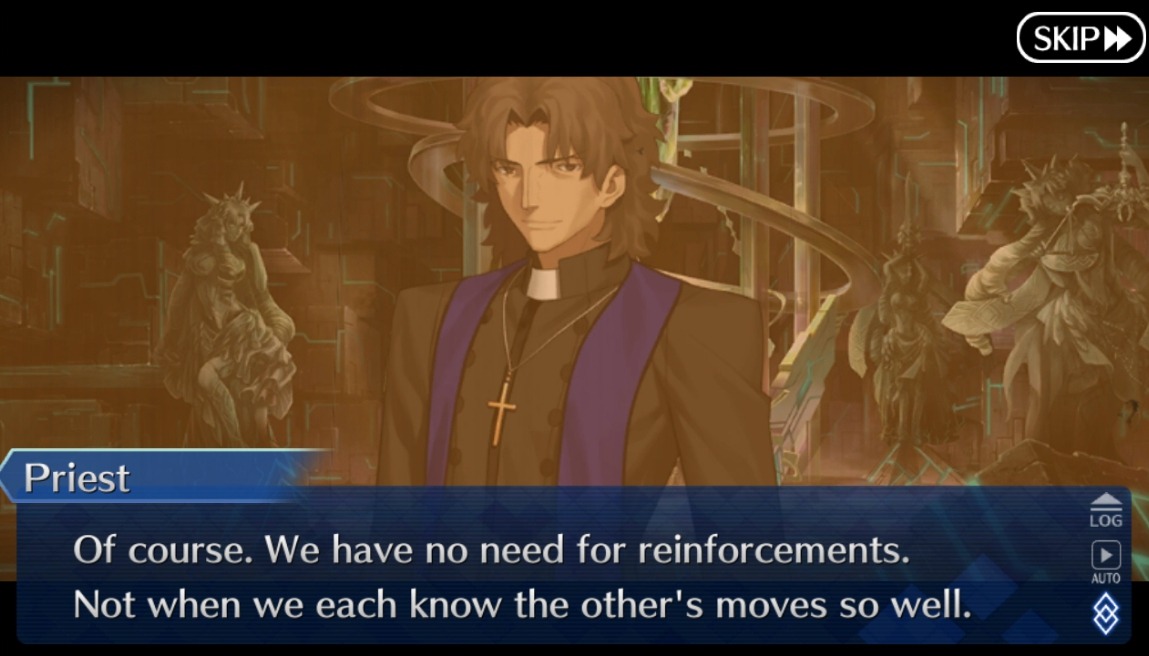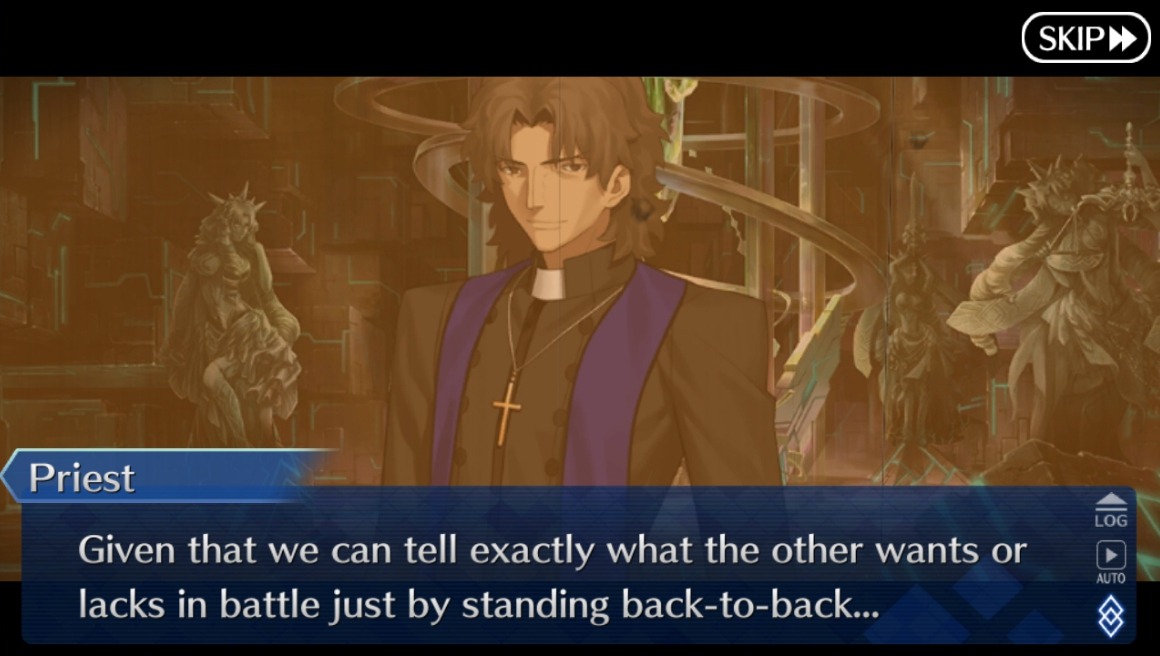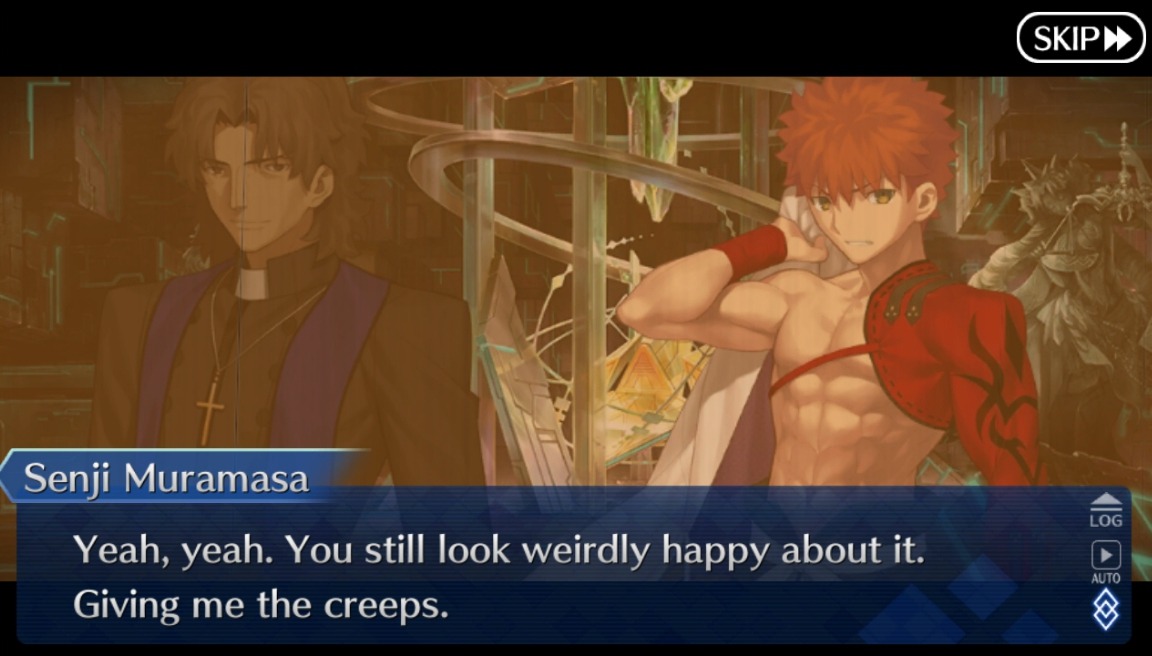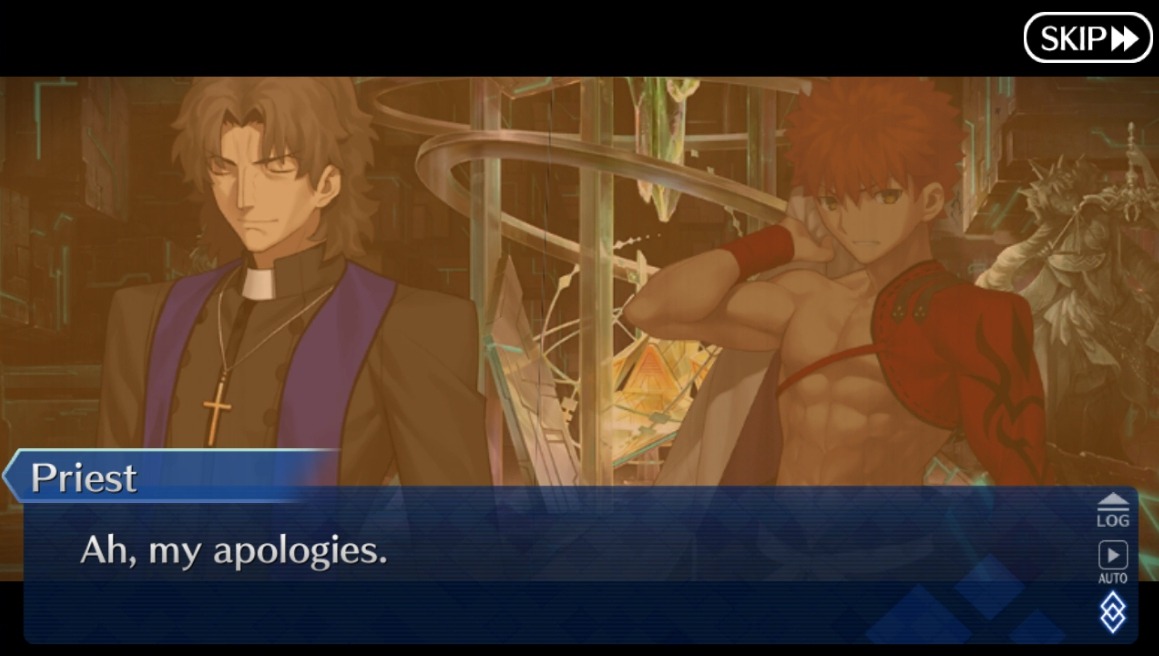 i can't be normal about this. i can't be remotely normal about this. i need to whale on kireisputin too so that i can have a complete set. they're both such weirdos full of the TRAUMA in different ways and such interesting parallels (hgsodjfsdoifj that hf fight).
NUMEBR 5
the priest
NUMBER 6
i am very talented at objectifying emiya shirou, so i deserve this. i am getting a good grade in shirou fan.
IF TAKEUCHI DIDN'T WANT ME TO BE GROSS THEN WHY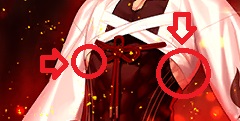 NUMBER 7
hole
TO BE CONTINUED...............